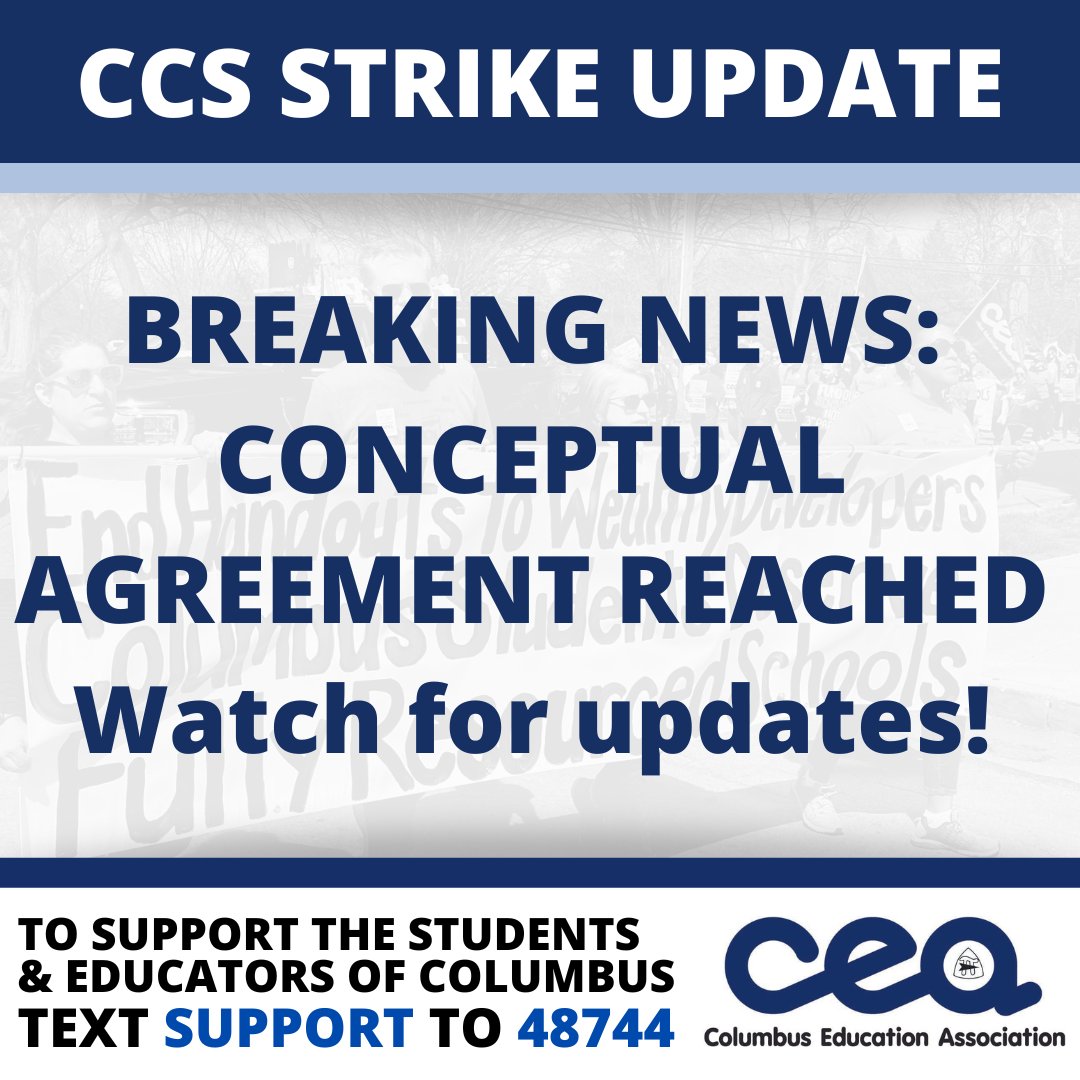 CEA THANKS YOU!
At 2:38 a.m. on Thursday, August 25, after almost fourteen continuous hours of negotiations, the bargaining teams from the Columbus Education Association (CEA) and the Columbus City Schools Board reached a comprehensive conceptual agreement on a new labor contract covering nearly 4,500 teachers, librarians, nurses, counselors, psychologists, and other education professionals employed by Columbus City Schools, tentatively ending the district's first teacher strike since 1975.
This deal would not have been possible without the unwavering support of parents, community members, organized labor, and local businesses in Columbus. It was a city-wide effort that allowed CEA to win the schools #ColumbusStudentsDeserve, so we thank you!
We recognize the sacrifices students, parents, and teachers alike have made during the three-day strike as we fought for the schools Columbus students deserve.  Let the history books reflect that this strike was about students who deserved a commitment to modern schools with heating and air conditioning, smaller class sizes, and a well-rounded curriculum that includes art, music and P.E..
CEA is excited to share details of the comprehensive conceptual agreement with the community.  However, members must first review and vote on ratification at a mass meeting.  For the latest information, like the CEA page on Facebook at ColumbusEA, follow @ColumbusEA on Twitter and on Instagram @ColumbusEA, and keep up with the conversation on social media with #ColumbusStudentsDeserve.